21 Feb 2022
Planning for Boutique Apartment Project in Kensington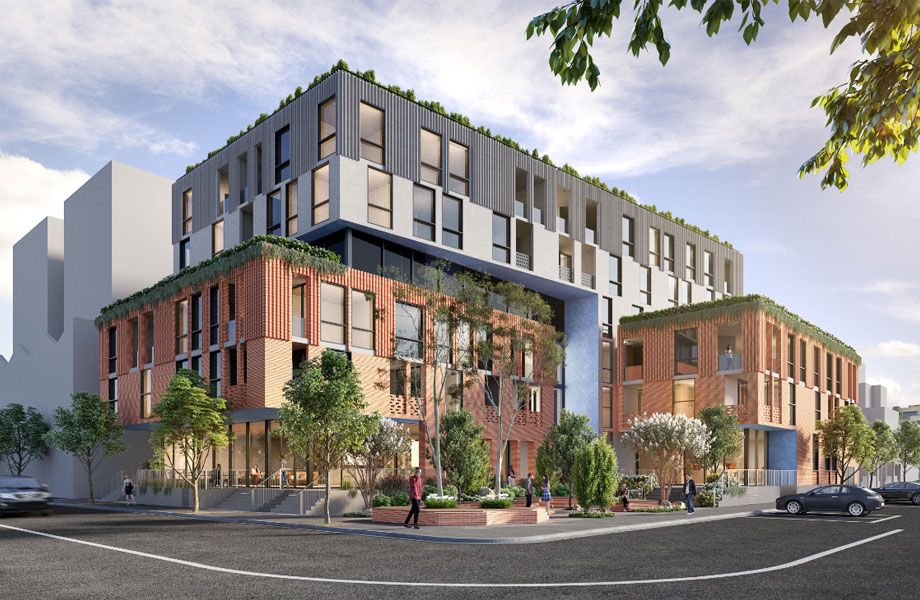 After obtaining two adjacent sites in Kensington, apartment and office developer VIMG has returned to Melbourne's city outskirts for its next residential project.
On the junction of Albermarle and Hardiman streets, VIMG, which has offices in Sydney, Brisbane, and Melbourne, plans to create a mid-rise housing complex.
After a brick warehouse was removed as part of a prior permission for the site, the 1700sq m Kensington property is now home to an industrial structure and an empty lot.
In mid-2021, VIMG purchased the 700-square-meter section of the land at 28-32 Albermarle Street before combining the two.
VIMG has submitted proposals to the City of Melbourne for a seven-story residential building with a mix of commercial and retail ground level tenants.
The complex, designed by Plus Architecture, will include 300 square meters of ground-floor office space, a 200-square-meter café, and a 300-square-meter pocket park.
The property will have 64 units with one, two, and three bedrooms.
It will be built on top of a single basement level with 68 parking spaces and a vehicle stacker that allows automobiles to be stacked up to three high to maximize available parking space.
The planned apartment complex would be located 200 meters from the Macaulay Train Station, near to North Melbourne, the Flemington Racecourse, and the Melbourne CBD.
There are a lot of potential residential construction projects in the area right now.
Assemble Communities, a low- and middle-income housing developer, recently received clearance for a $190 million build-to-rent project with 199 units at 15 Thompson Street.
Following that latest permission, Assemble spent $30 million for a 7000-square-meter plot at 402 Macaulay Road, where it wants to develop 400 more build-to-rent homes.
Nearby, at 287-313 Macaulay Road, a private developer has submitted proposals to the city council for a 12-story mixed-use complex with 130 apartments, office space, and retail.
UAG, a Melbourne apartment developer, has received approval for a six-tower building at 350 Macaulay Road with 424 flats on an 8800sq m plot.
Meanwhile, Pace Development Group is planning to begin ground on a 358-apartment complex at 87-105 Racecourse Road in the neighboring district of North Melbourne.