26 Apr 2022
Plans for the Final Stage of the Barangaroo Precinct Development Have Been Revealed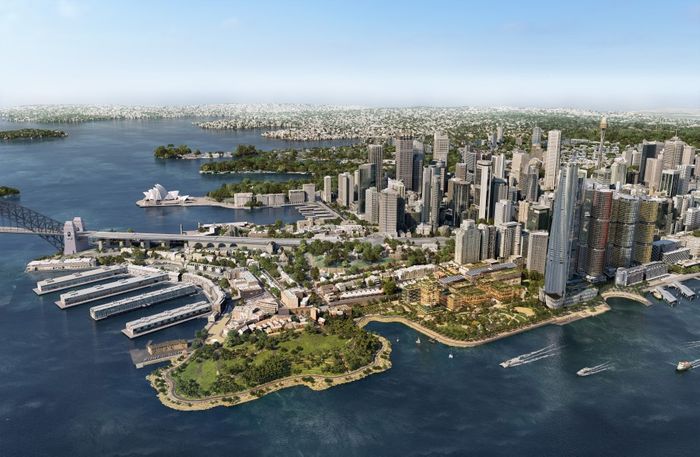 The final 2ha stage of the waterfront Barangaroo precinct in Sydney's CBD has been announced by developer Aqualand.
Aqualand has submitted proposals to the NSW Planning Department for the $2.5 billion Central Barangaroo stage. They will be on display very shortly.
The district will include a mix of uses and cultural venues, according to Aqualand project director Rod McCoy, and will be accessible via the new Barangaroo Metro Station.
"The new metro station, the new ferry wharves on the Barangaroo foreshore, new pedestrian links to Millers Point, Walsh Bay and the Rocks, and the connections into the city through Wynyard Walk and Gas Lane, will make this precinct one of the most accessible and connected places for workers, residents and visitors in Australia," McCoy said.
As part of the Barangaroo Cutaway, a new cultural area will be built at Nawi Cove, which will connect to adjacent cultural areas in Millers Point, Walsh Bay, and The Rocks.
The last stage of the construction will include campus-style offices and a small number of residential units with views of the Harbour Bridge and the Opera House.
The retail partner for the Central Barangaroo stage will be Scentre Group.
According to Aqualand, more than 22,000 jobs will be created in Central Barangaroo, earning more than $5 billion on top of the $17.8 billion the area has already generated.
The buildings for Central Barangaroo will be built by Australian architects Durbach Block Jaggers, Smart Design Studio, and John Wardle Architects, as well as David Chipperfield Architects from London, to complement the retail area developed by Scentre Group.
New parkland with indoor and outdoor public areas will surround the structures.
The urban revitalization project aspires to create Australia's first carbon-neutral zone.