05 Dec 2022
Quay Quarter Tower Was Named the 2022 World Building of the Year at WAF 2022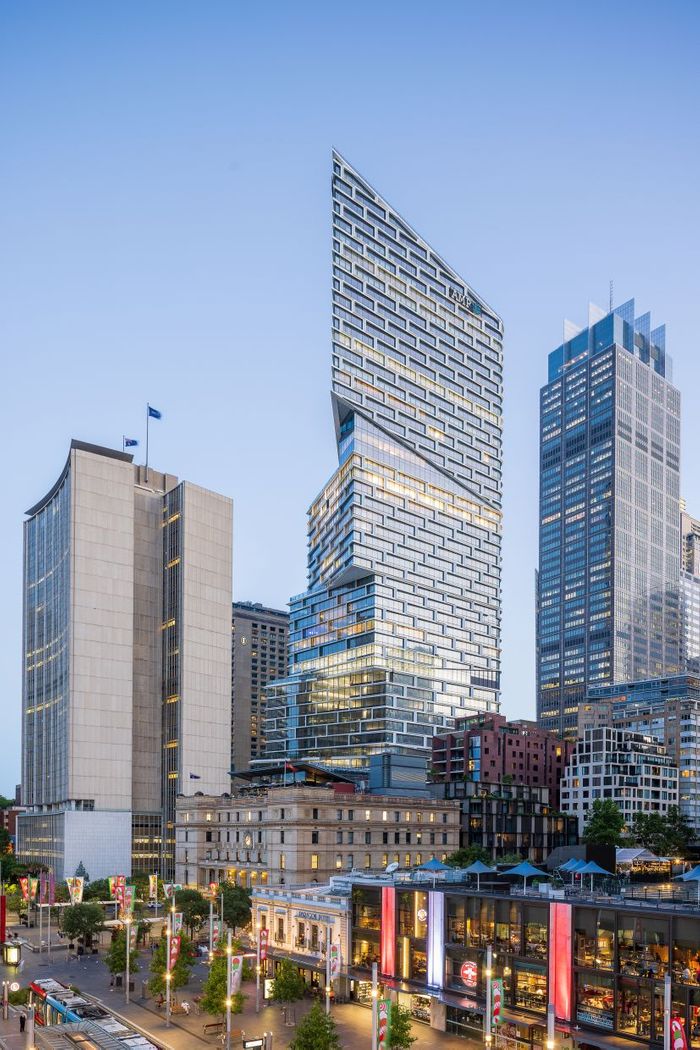 The Quay Quarter Tower by 3XN was named the World Building of the Year during a special ceremony on the final day of this year's World Architecture Festival in Lisbon.
The 46-story Sydney tower, which kept about 65% of the original 1976 building and reportedly 95% of its core during the construction process that was finished in April 2022, serves as an industry-leading example of adaptive reuse. Over 7,500 tonnes of CO2 have been saved by the project. Those savings are equal to the carbon dioxide created by running the building for 2.5 years.
Paul Finch, Program Director of the World Architecture Festival commented: "The winner was commissioned to provide a building on a world class site, and to retain a huge proportion of an existing fifty year old commercial tower."

"The result was an excellent example of adaptive re-use. It has an excellent carbon story and it is an example of anticipatory workspace design produced pre-COVID which nevertheless has provided healthy and attractive space for post-pandemic users."

"The client was prepared to risk building out an idea on a speculative basis – it worked."
---
Attend Sydney Build Expo, the largest construction, architecture and infrastructure show in Australia. Gain access to 9 conference stages and networking sessions, check out 400+ exhibitors, learn from 450+ high-profile speakers and connect with 20,000+ built environment professionals.