15 Sep 2023
Ramping Up Flexible Demand in Australia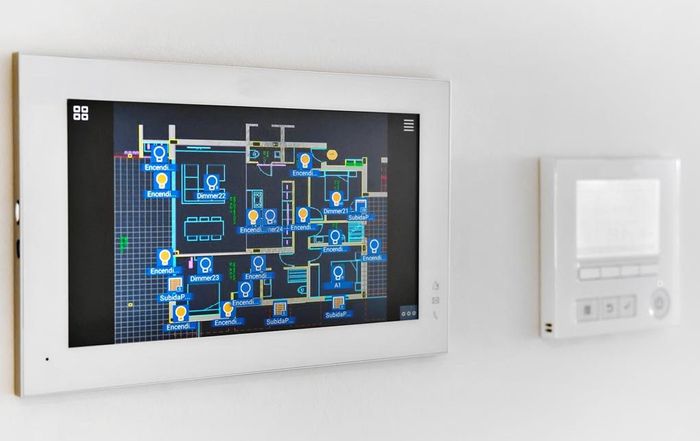 One of the big challenges Australia faces as the grid decarbonises is how to ensure reliable supply from intermittent renewable energy sources. Alongside this challenge is a big opportunity: the potential to use distributed energy resources (DERs) in buildings, such as HVAC systems, electric vehicles and batteries to manage demand. This has the threefold benefit of lightening the load on the grid during busy periods, reducing energy costs, and lowering peak demand.
Now, an $11 million project led by CSIRO is seeking to tap into this opportunity by developing a digital infrastructure for demand flexibility.
Aggregating assets
Small-scale commercial and industrial controlled loads are potentially some of the lowest-cost sources of flexible demand. The Electricity Network Transformation Roadmap suggests that DERs could provide as much as 45 per cent of Australia's generation capacity by 2050. Globally, the International Energy Agency's Net Zero Emissions by 2050 Scenario requires that 500GW of demand response be brought to market by 2030. Around 50 per cent of this flexible demand response capacity is expected to come from buildings.
Unfortunately, most DERs are relatively small compared with utility-scale assets, and they are typically hidden underneath building site meters. Furthermore, ownership of the assets is dispersed across many different building owners.
The Digital Infrastructure Energy Flexibility (DIEF) pilot project aims to provide digital infrastructure that can aggregate these assets into a utility-scale fleet of resources that can support the electricity system and reduce customer electricity bills.
Critical mass
Another issue that the project is seeking to overcome is the oftentimes fragmented and siloed evolution of the flexible demand industry. To attract a critical mass of users (who will feed data into the infrastructure) and developers (who will create energy productivity apps), the digital infrastructure will be operated free of charge for the duration of the project.
CSIRO Chief Research Consultant for Energy Dr Stephen White, L.AIRAH, says the project has many potential benefits.
"This technology will not only allow people to get data out of their buildings and make it accessible to their service providers, but they will also be able to receive data from external providers such as the electricity market and the Bureau of Meteorology," he says.
As with any new technology, there are also challenges.
"The technical barriers we are trying to address in the project relate to data-wrangling, including the classics of interoperability and data access," says White.
"We also need to raise awareness of the increasing importance of synchronising demand with the availability of renewables. I like the title of the GBCA report on grid-interactive buildings, From Net zero to Zero. Net zero is a convenient but somewhat arbitrary construct, which could become a bit misleading and shouldn't be the ultimate objective."
House rules
CSIRO's Data Clearing House Platform – originally developed in the i-Hub project – provides the digital infrastructure for the project.
"The Data Clearing House will be building out the marketplace functionality, to enable people to host their apps on-platform," says White. "We will also be adding the capability to host AI competitions. The aim of this work is to minimise the time for innovators to go from new software ideas and code to commercially available products."
The project will involve up to 200 buildings, with devices that consume more than 5MW of power from the grid.
"There are no special preferences in terms of the kinds of buildings," says White, "but they must be based in NSW.
"They should be interested in how they could utilise the flexibility available in their buildings to reduce emissions and make money. And they need to be willing to allow their data (after deidentification) to be used for the competitions."
As well as CSIRO, the project is supported by a NSW consortium of sponsors: the NSW government, Amber Electric, DNA Energy, EVSE Australia, Nube iO, Property and Development NSW, RACE for 2030 CRC, UNSW, UOW, and Wattwatchers.
Source: HVAC&R News
---
Attend Heat, Energy, Air & Water Expo 2024, leading HVAC-R Exhibition in Australia. Gain access to 10 conference stages and networking sessions, check out 400+ exhibitors, learn from 500+ high-profile speakers and connect with 35,000+ built environment professionals.