05 May 2022
Reconsideration for a $5bn Blueprint of the La Trobe University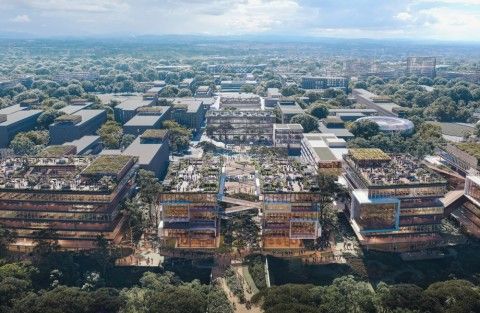 Plenary, an international developer, has been named the preferred partner for La Trobe University's $5 billion masterplan.
The 235-hectare Bundoora campus of La Trobe University in Melbourne's northern suburbs will be home to the University City of the Future project.
A research and innovation center, a sports park, and a 624-bed purpose-built student accommodation complex are already part of the project.
The Matildas, Australia's national women's soccer team, will soon call the sports facility home.
Over the course of ten years, the project is expected to provide educational facilities for more than 40,000 students, 20,000 new employment (including 3000 new construction jobs each year), and $3.5 billion in gross regional product.
La Trobe's National Employment and Innovation Cluster will then include the campus.
Vice-chancellor John Dewar of La Trobe University stated the university is now working on a revision of the masterplan in conjunction with various stakeholders.
"We're thrilled to be working with the Plenary team to advance this ambitious strategy, which will benefit our employees and students, as well as industry, partners, and the broader community," Dewar said.
A former iteration of the project included a town center that was expected to generate $400 million in commercial and retail possibilities per year.
Plenary previously collaborated with La Trobe in 2013 to construct the $288 million AgriBio project, an agricultural research and development complex.
Plenary owns 74 assets valued more than $46 billion spread across Canada, the United States, and Australia.
The $1.75 billion Melbourne Convention and Exhibition Centre and South Wharf complex, as well as the $1.5 billion Footscray Hospital, are among Plenary's projects in Victoria.