29 Jun 2022
Registration of Interest Opens for $500m Powerhouse Ultimo Renewal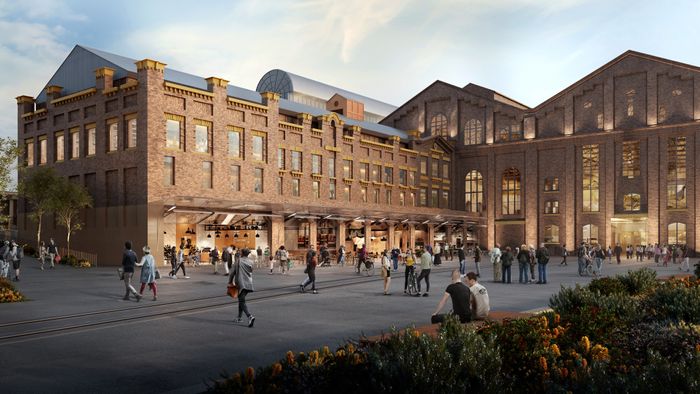 The renowned Powerhouse Museum in Ultimo is being reimagined by Australian architects as part of a "city-shaping opportunity," according to the NSW government.
In a national design competition for the $450–500 million project, registrations for interest have begun. The 2.4 acre property is the subject of a concept plan created by John Wardle Architects and Aspect Studio. It includes a new entrance, a public square, and a multi-story addition to be constructed on the museum's Harris Street forecourt.
Originally, it was intended for the Powerhouse Museum, which is currently partially located in an old power station, to relocate to Parramatta, where a brand-new museum space would now be constructed, but in 2020, public outrage halted that proposal.
A new entrance, a public square, and a multi-story addition on the museum's Harris Street forecourt are all part of the proposals for the 2.4 acre Ultimo site.
The museum to the north of Macarthur Street is the project's main emphasis. The Ultimo Power House (1899) and the former Ultimo Post Office (1901) are two structures on the property that are both listed on the State Heritage Register.
The 1988 addition of the Wran Building, a group of heritage-listed Powerhouse structures, might also be changed by architects. The transformation, created by NSW Government Architect Ian Thompson, was awarded the Sulman Medal, the state's highest honour for public architecture.
According to a Design Excellence Strategy included in the concept state substantial development proposal currently available for public comment, maximum building heights will be raised above current planning consents with the allocation of up to 10% additional building height.
According to Powerhouse chief executive Lisa Havilah, the design competition will "compel architects to engage with the stories of ingenuity and innovation powering local contemporary design and fashion industries."
"Their task is to integrate working precincts with embedded creative industries and world-class learning, research and community facilities in a contemporary museum context," Havilah said.
The project is expected to be completion in 2027.