30 Jun 2023
Social Housing Program Allocates $2 Billion Across Australia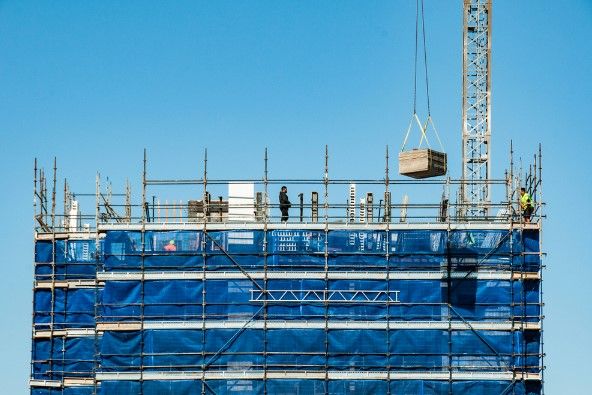 The Federal Government has announced a new $2 billion Social Housing Accelerator to deliver thousands of new social homes across Australia.
The program will be delivered to state and territory governments within the next two weeks. It will create thousands of homes for Australians on social housing waiting lists and will increase housing supply sooner, with all funding to be committed by states and territories within two years ending 30 June 2025.
States and territories will have some flexibility in how they permanently boost social housing stock, including new builds, expanding programs, renovating or refurbishing existing but uninhabitable stock.
It continues the work of the new National Housing Accord, a shared ambition to build one million new well-located homes over five years from 2024, and builds on the work of National Cabinet on renters' rights and planning reforms.
Master Builders Australia CEO Denita Wawn said the initiative is a crucial step towards addressing the persistent issue of housing affordability in the country.
"The Federal Government's dedication to collaborative efforts with industry stakeholders, as well as state and territory governments, to tackle the housing supply predicament is commendable.
"Australians are struggling with housing affordability, and this has persisted for decades due to a lack of supply keeping up with demand.
"Housing costs absorb substantial shares of household income and coupled with a difficult economic environment, this has major implications for living standards, quality of life and increased demand for social housing.
"Finding solutions to the issue of affordable housing is imperative as it poses one of the country's biggest challenges, and we must work together to address it.
"Master Builders forecasts we will fall short of the 200,000 homes needed a year to meet demand.
"Many obstacles, such as planning impediments and lengthy approvals processes, prevent the construction of necessary homes.
"To improve housing affordability, all levels of government must continue to work together to implement continuous land supply through rezoning and planning, and taxes on the development and buying process should be reduced.
"Over the last week we have seen various state governments make announcements that highlight the importance of tackling housing supply and affordability challenges.
"By working together and setting politics aside, government and industry can pave the way for a future where affordable housing is within reach for all Australians," said Ms Wawn.
Source: build Australia
---
Attend Sydney Build Expo, the largest construction, architecture and infrastructure show in Australia. Gain access to 10 conference stages and networking sessions, check out 400+ exhibitors, learn from 500+ high-profile speakers and connect with 35,000+ built environment professionals.