01 Jul 2021
Stockland Gets Green Light on $1.5bn Sydney Headquarters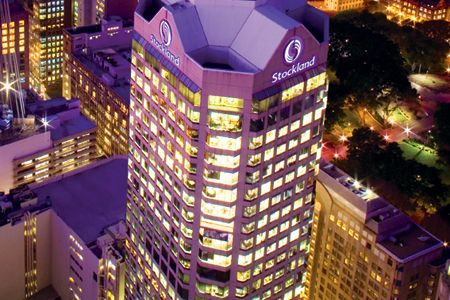 After winning planning approval to renovate Sydney's Piccadilly Centre, Stockland, the country's most diversified developer, will break ground on a new $1.5 billion A-grade office tower in central Sydney.
Stockland will construct a new 36-story office tower with a total area of 100,000 square meters, replacing two existing 14-story and 31-story office towers at 133-145 Castlereagh Street.
It will be built over a 10-story retail podium that will house the Wesley Mission, a charity run by Unity Church, as well as facilities on the lower ground level and basement parking and accompanying services.
The location is in Sydney's midtown sector, which is undergoing substantial revitalisation. Stockland's headquarters are housed in the original structure.
Redeveloping the 4800sq m site became viable following Stockland's $347 million acquisition of Oxford Properties' 50% ownership in the property in mid-2019.
Stockland's acquisition overturned the group's 2014 plan to sell half of the center to Investa Office Fund, with the funds utilized to expand its logistics portfolio.
The old 31-story office tower was maintained by Investa's commercial property fund, while Stockland kept administration of the two-story retail asset facing Pitt Street.
The Central Sydney Planning Committee unanimously accepted Stockland's plan, which included reference designs submitted by architecture company 3XN to support the application.
Stockland will now conduct a compulsory design competition, as required by the City of Sydney for structures taller than 55 meters, on sites larger than 1500 square meters, or with a capital value of at least $100 million.
It will now be considered by the Department of Planning, Industry, and Environment for gateway determination, followed by public exhibition and final approval from Planning Minister Robert Stokes.
Iain Bell, project director at Stockland, stated that the developer had spent two years considering various options before submitting its application.
"[The development] represents the best solution for the site and the precinct more broadly. The proposal has been guided under the new planning rules—one of the first projects since their implementation to do so and aligns with the council's vision for the Sydney CBD," Bell said.
The present Piccadilly Centre will be dismantled, with the materials recycled and reused in the new structure.
Bell stated that they are aiming for a 6-Star Green Star for this development and will strive to reuse and recycle as much as possible, with 'embodied carbon' being a key component of the process to achieve this goal.
Councillor Philip Thalis claimed the present building had become a "blight on the city" because of its "poor design," with three generations of retail arcade upgrades failing to activate the public domain.
"It will breathe new life into the precinct and it will be important for the architects applying for the design competition to understand the challenge of how they mitigate the bulk of this tower across such a large site.
"It will be exciting to see how Stockland and its design team approaches this significant project now that it can press forward."