30 Aug 2021
Stockland Starts Construction $2B Logistics Precinct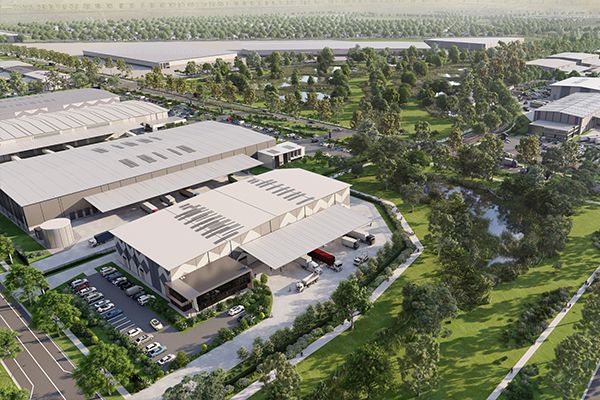 Stockland has started work on one of Victoria's largest logistics districts, with an anticipated final value of over $2 billion and 1 million square metres of warehouse space.
Melbourne Business Park will be the first 95-hectare stage of a 260-hectare logistics area in Melbourne's western corridor, which will be located in Truganina.
Tony D'Addona, Stockland General Manager, Workplace and Logistics, said the company recognises the strong interest from enterprises that have already taken advantage of the chance to create an industrial footprint in Melbourne's western growth corridor.
"Since launching the first stage of the masterplanned logistics precinct in November 2019, 21 businesses and investors have now committed to purchase lots, attracted to the precinct's strategic location in Melbourne's west and proximity to significant planned future infrastructure," D'Addona said.
"Makita, the Japanese tool giant, will base its primary Victorian distribution and service centres at Melbourne Business Park, anchoring the site with a six-hectare land acquisition and plans to initially employ approximately 70 people."
Makita Australia Director Nick Poulos stated that the company chose Melbourne Business Park to position itself for future growth in Australia.
"Our investment alongside Stockland demonstrates our confidence in Melbourne's western corridor to provide superior connectivity to the port and our customers," Poulos said.
Ashi Hire, Califam, Pelligra, Winslow, and Universal are among the companies that will join Makita in the business park.
As part of the Mt. Atkinson Precinct Structure Plan, authorised by the Victorian Government, Melbourne Business Park is integrated within the masterplanned community of Mt. Atkinson. Businesses interested in pre-leasing future stages of the logistics hub will be able to do so.
"Melbourne Business Park will provide employment to thousands of Victorians and, with early works now started, the project will be a significant contributor to Victoria's employment and economic growth as we recover from COVID-19," D'Addona said.