21 Jul 2021
Stockland's $1.5bn Sydney Headquarters Approved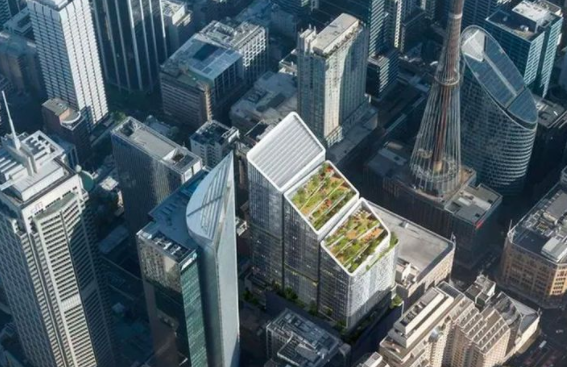 Stockland, the country's largest diversified developer, will break ground on a new $1.5-billion, A-grade office tower in central Sydney after securing planning approval to redevelop Sydney's Piccadilly Centre.
Stockland will build a new 36-storey office tower with a total of 100,000sq m, replacing two existing office towers of 14 and 31 storeys at 133-145 Castlereagh Street.
It will be developed above a 10-storey retail podium, which would include the Wesley Mission, the Unity Church charity; facilities at lower ground level, and basement car parking and associated facilities.
The site is in Sydney's midtown precinct, which is currently undergoing significant renewal. The existing building is Stockland's headquarters.
Redeveloping the 4800sq m site became possible after Stockland's $347-million acquisition of the 50 per cent stake in the property it did not own from Oxford Properties in mid-2019.
Stockland's acquisition reversed the group's decision in 2014 to sell half of the centre to Investa Office Fund, the proceeds of which were used to grow its logistics portfolio.
Investa's commercial property fund managed the existing 31-storey office tower while Stockland retained management of the two-storey retail asset facing Pitt Street.
Stockland's proposal, with reference designs to support the application provided by architecture firm 3XN, was unanimously approved by the Central Sydney Planning Committee.
Stockland will now undertake a mandated design competition, required by the City of Sydney for buildings higher than 55 metres, on sites of 1500sq m or more or with a capital value of at least $100 million.
It will now go before the Department of Planning, Industry and Environment for gateway determination, followed by public exhibition and final sign-offs from planning minister Robert Stokes.
Stockland project director Iain Bell said the developer had taken two years to consider various options before lodging its application.
"[The development] represents the best solution for the site and the precinct more broadly," Bell said.
"The proposal has been guided under the new planning rules—one of the first projects since their implementation to do so and aligns with the council's vision for the Sydney CBD."
Read more: https://www.theurbandeveloper.com/articles/stockland-approval-picadilly-centre-sydney