12 Apr 2021
Sydney Build Partners with Renovators Directory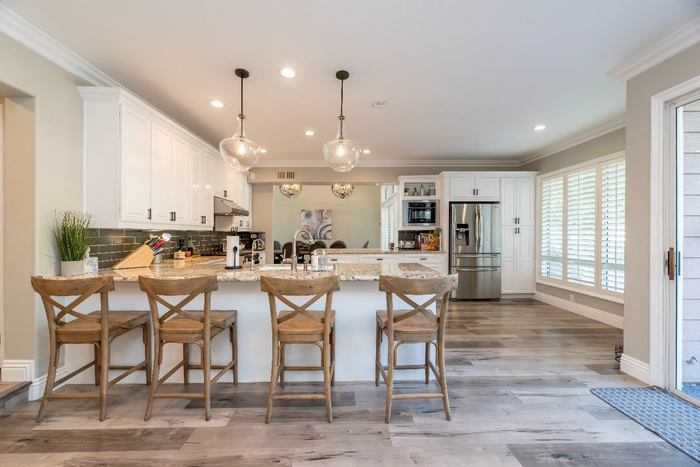 Consumers have a need for licensed trades, qualified professionals and quality product all on one platform - making it easier to renovate a home or improve the value of an investment property

AUSTRALIA, 6TH MARCH 2021 – Renovators Directory is a new modern approach for consumers to find ALL the contacts required for a renovation project in one place. Small to medium businesses gain business exposure and growth by listing with Renovators Directory. Whilst the directory provides consumers with all the required contacts, featured businesses listed also leverage off the extensive social media and Google adwords campaigns targeting consumers in search of their particular service or product.
Renovators Directory is unique in that it solves two problems in the renovation industry in Australia:
There are multiple directories that are industry specific, but the public is not aware of them and will not e.g. go to a painters directory to find their painter, then a landscape architect directory for that contact, etc (too time consuming). Renovators Directory minimises time taken to find the contacts consumers require for their renovation project.
Renovators Directory is determined to assist small to medium businesses in this specific sector gain more business exposure and more customers. SMEs simply do not have available funds, time or expertise to market their business as well as they would like. SMEs have their online presence and marketing taken care of when listing with Renovators Directory.
Renovators Directory is an industry specific directory AND marketing platform for SMEs, catering to all consumer's needs when renovating their home or investment project. Whether a consumer is searching for a Tradie, Architect, Gardener, Stylist, Artist, Product Manufacturer or Supplier of Home Décor (or anything in between), this directory caters for those businesses. Renovators Directory is very affordable for the small to medium business owner, and in turn will grow small to medium business across Australia.

Renovators Directory aim is to be the most active, inventive and professionally run website and marketing platform for the renovation sector in Australia. The ethos of inclusion and acceptance promoting members ranging from small husband and wife operators through to larger franchise owners. Membership represents a broad range of businesses involved in the renovating of a home or investment property. Launching in December 2020. Renovators Directory currently has over 80,000 members listed and is free for use by the public.

According to CEO Tracie Ellis After conducting 8 months of industry research, it has been very rewarding to deliver a platform that meets the current needs in this sector. Specifically, Renovators Directory will overcome the restrictions business owners face with advertising and marketing and put them in front of consumers searching for their service or product in every corner of Australia.

Strategic Partnerships are being developed across industry Trade Shows/Expos, Industry Associations and Regulatory Authorities. The first Strategic Partner, The Sydney Build Expo with more to follow, aligning with respected industry exhibitions benefitting all stakeholders.

Renovators Directory Team remain focussed on delivering a range of benefits to their Featured Members. For more information visit the website www.renovatorsdirectory.com.au or send an email to info@renovatorsdirectory.com.au.
Press contact:
Tracie Ellis
CEO
0412 925 729
info@renovatorsdirectory.com.au