01 Apr 2019
Sydney light rail construction destroys heritage site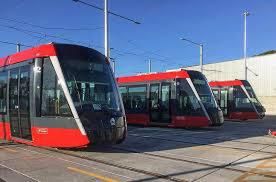 Light rail development "destroyed" a critical Aboriginal legacy site in Sydney's east that another report says shed light on early collaborations between Indigenous individuals and British pilgrims.
The Indigenous elder's attempt to stop the $2.1 billion light rail line project, which involved unearthing of tens of thousands of stone objects, at Randwick tram station was unsuccessful.
Reports found that the excavation site for the project was initially used as a place for the Aboriginal people to forge tools from flint brought to the country by British Ships. The report goes on to say that the corner of Alison Road and Doncaster Avenue is significant to Sydney's historical narrative.
3rd parties, including the Indigenous heritage consultants and Greens MP David Shoebridge, emphasized on these findings to push for laws to protect these sites and the Aboriginal heritage. Mr Showbridge says that "The whole site has been destroyed" and "We need to learn the lesson and change the law."