12 Jan 2023
Sydney Metro - Western Sydney Airport Project Committed to Net Zero Carbon Emissions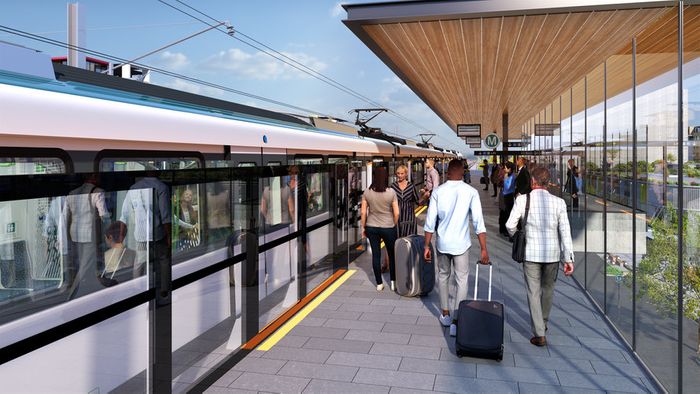 Sydney Metro - Western Sydney Airport project is the first rail infrastructure project in Australian history to commit to being certified carbon neutral from the start of construction, all the way through to operations.
All carbon emissions generated during construction and operations will be reduced and offset. This includes carbon emissions from manufacturing materials like concrete and steel used to build tunnels and viaducts, the fuel used by excavators for earthworks, electricity in the site sheds and even the emissions generated by waste breaking down in landfill.
The project will also use solar panels onsite and renewable energy as part of the operational electricity offset commitment.
To ensure full transparency and a robust third-party verification of net zero carbon, Sydney Metro - Western Sydney Airport will seek recognition under the Australian Government's Climate Active Carbon Neutral Service certification program, once the project is complete.
All Sydney Metro projects have committed to offsetting 100 percent of carbon emissions associated with electricity consumption during operations, thereby managing about 70 percent of carbon emissions generated over the project life cycle.
---
Attend Sydney Build Expo, the largest construction, architecture and infrastructure show in Australia. Gain access to 9 conference stages and networking sessions, check out 400+ exhibitors, learn from 450+ high-profile speakers and connect with 20,000+ built environment professionals.