26 Apr 2022
Sydney's Waverley Council to Refurbish Its Ageing Chambers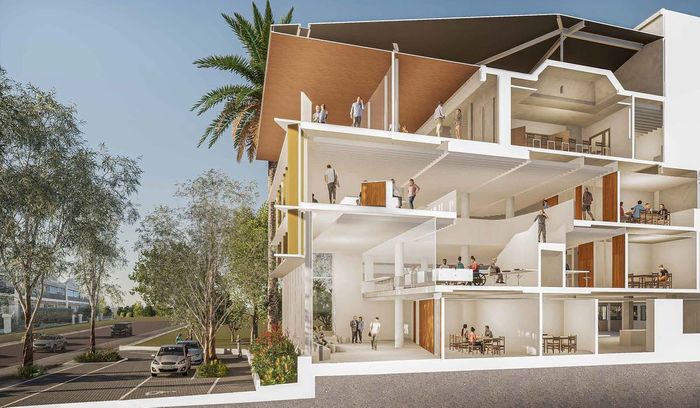 Waverley Council in Sydney has proposed a multi-million dollar renovation of its Bondi chambers facility, which was designed by Lahznimmo in collaboration with Antelope and landscape architects Black Beetle.
The original council rooms were built in 1913 and have undergone a variety of alterations and expansions throughout the years.
The building is "at the end of its life," according to the council, and a number of urgent repairs are required, including asbestos removal and the repair of water leaks, poor insulation, and lack of accessibility.
Instead of making occasional repairs to the structure, the council decided in 2019 to refurbish the entire facility "to make it more efficient."
The plan is for a double-height entryway for casual gatherings and displays, a new roof with solar panels to generate energy for the facility, and an inside renovation to remove asbestos, enhance accessibility, and replace inefficient building systems.
The forecourt will be expanded with additional public amenities, and the street frontage will be refurbished with a design that echoes the colours and textures of neighbouring coastal cliffs.
The design aims for a high level of sustainability in order to reduce the council's carbon footprint and achieve its objective of reaching nett zero by 2030.
The council is taking public input on the design until May 4th.