19 Jul 2022
Third Time Lucky, Greaton Finally Cuts Construction Deal with Multiplex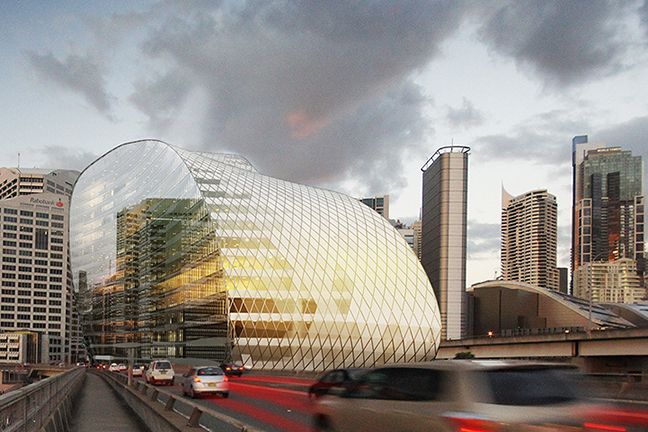 Following the collapse of previous builder ProbuiId in this year, developer Greaton has selected Multiplex to complete its $1 billion The Ribbon project in Darling Harbour.
Multiplex will be the project's third builder, following Probuild's appointment earlier this year after Grocon fell into trouble.
The Ribbon, which will include a 585-room premium W Sydney hotel, an Imax theatre, and shopping, is nearly finished. The remaining activities primarily concern internal fit-out, with some public domain contributions to the Darling Harbour precinct.
Wilson Bayly Holmes-Ovcon, Probuild's South African parent firm, withdrew financial support in February, threatening $5 billion in developments and hundreds of jobs.
Roberts Co, based in Sydney, has subsequently taken over six of Probuild's Victorian projects, including SP Setia's 65-story Uno residential skyscraper, CSL's new North Melbourne headquarters and research facility, ISPT's 500 Bourke Street office building, and Woodlink's 15-story hotel at 502 Albert Street.
Greaton said in a statement announcing the engagement of Multiplex that construction of The Ribbon was "largely complete," with remaining work primarily dealing to internal fitout and some public domain contribution activities.
It was stated that workers were now returning to their tools on the job site.
Greaton project director Michael Calvi described the appointment of Multiplex as "a great outcome for one of Sydney's most iconic buildings".
"The Ribbon is one of the most complex new major developments currently underway in Sydney and occupies public land right on the harbour foreshore. Appointing a new builder has involved extensive consultation with our various stakeholders," said Michael Calvi, project director for South Australia-based Greaton,
"Multiplex was the clear frontrunner in being able to put the finishing touches on such an important landmark for Darling Harbour and for Sydney."
Calvi added Greaton was "also pleased to continue working with our strong top-tier subcontractor partners, including Buildcorp for the interior fit-out works, who remain committed to completing The Ribbon throughout the transition period".
David Ghannoum, regional managing director Multiplex, said, "Multiplex built the original IMAX theatre some 25 years ago, and so it's with great pride that we are supporting Greaton to bring this re-imagined project to fruition".