29 Jun 2021
Three-Tower $250m North Adelaide Development Wins Approval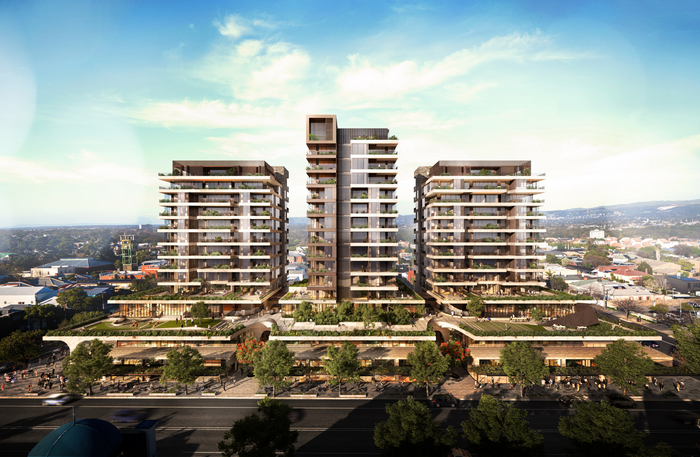 The former Le Cornu site in Adelaide has been approved to redevelop into a three-tower, mixed-use residential complex.
Adelaide City Council purchased the 88 O'Connell Street site in 2018 after it had been idle for more than 30 years, with ambitions to revitalize the North Adelaide landmark and provide public value.
The State Commission Assessment Panel (SCAP) authorized a Commercial & General planned development application to begin the $250-million renewal project comprising two 13-story buildings and one 15-story tower joined by a two-story platform.
Retail and commercial tenants were planned for the ground, first, and second floors, as well as 160 apartments and four penthouses on the remaining levels, as well as two basement levels with about 400 parking spots.
In its report, SCAP said the building had "carefully considered the external impacts of the building on the streetscape".
According to council documents, the development would "enhance the vibrancy of one of the city's premier streets, bringing new residents and businesses to the area while supporting existing businesses".
"The council has taken control of this site because of its strategic importance to the future of North Adelaide as a commercial and residential district," a council document stated.
"The site was acquired to ensure a timely and suitable development that is fiscally responsible and delivers public value."
Through an expressions of interest process, the council chose Adelaide-based developer Commercial & General to renovate the landmark, and Adelaide-based Woods Bagot has been hired as architects.
According to Commercial & General, the development brings together a "proudly South Australian project team that is determined to create an enduring legacy".
The towers will provide views of the ocean, the city, and the Adelaide Hills, as well as amenities for residents such as an indoor swimming pool, sauna, and squash court.
Construction was set to commence in mid-2022 and will support approximately 430 construction employment as well as up to 500 ongoing roles once completed in 2024.