18 Apr 2023
Transport for NSW supports customers with hidden disabilities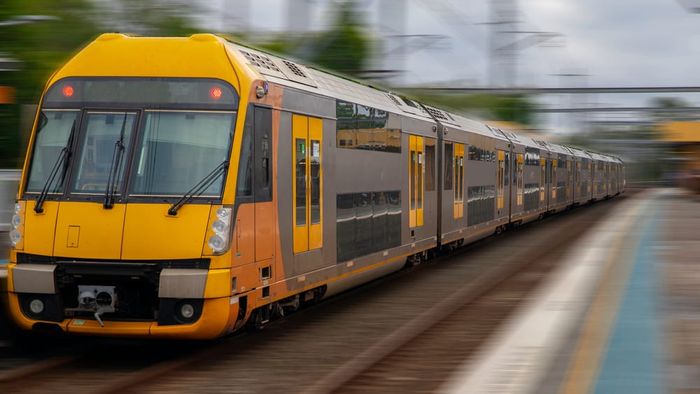 Transport for NSW's Hidden Disabilities Sunflower Program is offering support to rail customers with hidden disabilities such as autism, dementia, chronic pain, or anxiety across the state.
Transport for NSW's Sunflower Program lead, Clare Appleby, said train travel can be challenging for many customers, including the estimated 138,000 people with a hidden disability who use the state's rail network each day – however help now is available.
"As part of the Hidden Disabilities Sunflower Program, customers can get a free lanyard to wear while travelling, discreetly indicating they have a hidden disability and may require assistance," Ms Appleby said.
"From 18 April 2023, these Sunflower lanyards are available at 20 stations on the intercity and regional train network. They are already available at 14 Sydney stations.
"This is a simple way of helping station staff, train crew and other customers understand that someone wearing the green and yellow sunflower symbol might need a bit of additional care or patience, or even just a little extra time."
Transport for NSW worked with Autism Spectrum Australia to develop training for staff to support them to help people with hidden disabilities use trains with greater comfort.
Around 90 per cent of Sydney Trains and NSW TrainLink customer service staff have undertaken the training. Once completed, staff can wear a Sunflower pin.
Regional resident and autism advocate, Thomas Kuzma, who mentors neurodiverse young people, said the Sunflower initiative could help unlock travel opportunities for some customers.

"Many teenagers from regional and outer metropolitan areas would love to take adventures on trains," Mr Kuzma said.
"For people with hidden disabilities, train travel comes with some challenges, particularly the unpredictable nature of unplanned changes to timetabled services.
"Having the option to wear a Sunflower lanyard while knowing there are people on the trains and at the stations who provide non-judgmental help, reassures them that this is a safe environment."
NSW TrainLink customer service attendant, Rory Keyes, said he was "over the moon" about the program.
"I have autism and sensory issues, and it is awesome that through this program people like me are being heard and better understood," Mr Keyes said.
"I love my Sunflower lanyard and wear my whistle on it. It is important for customers to see some staff wearing a lanyard too, as it demonstrates we are an inclusive workplace."
The Hidden Disabilities Sunflower program is a global initiative across 39 countries, where staff are being trained in workplaces such as airports, supermarkets and emergency services.
In Australia, it is estimated one in five people have a disability and of those, 80 per cent have a hidden disability.
This announcement coincides with April being Autism Awareness Month.
New locations where the free Sunflower lanyards are now available include:
Albury
Armidale
Broadmeadow
Canberra
Casino
Coffs Harbour
Dubbo
Gosford
Grafton
Katoomba
Kempsey
Lithgow
Moree
Newcastle Interchange
Picton
Tamworth
Taree
Wagga Wagga
Wollongong
Woy Woy
Customers can also apply online to have one sent to them free of charge.
Source: Infrastructure Magazine
---
Attend Sydney Build Expo, the largest construction, architecture and infrastructure show in Australia. Gain access to 9 conference stages and networking sessions, check out 400+ exhibitors, learn from 450+ high-profile speakers and connect with 20,000+ built environment professionals.