28 Mar 2019
Tunnel boring machines drivers wanted for Metro Tunnel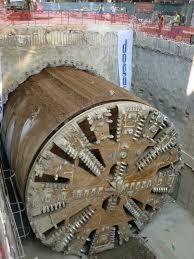 Victorian Premier, Daniel Andrews, and Minister for Transport Infrastructure, Jacinta Allan, have launched the biggest public transport project ever in Victoria. The project requires highly skilled operators, as well as 6 trainees, to work around the clock to build the Metro Tunnel.
Mr Andrews claims that the project will use 6 mega tunnel boring machines, which will work like huge underground factories. The hiring process began in March 2019 and successful candidates for the roles will start training in May.
The candidates will receive top class, accelerated training by tunnel boring machine operators, tunnellers and engineers from CYP Design and Construction, a company that has worked on some of the largest infrastructure projects around the world.
The first 2 tunnel boring machines will start work on the twin tunnels mid-2019 from North Melbourne and go 9km through the heart of the rail network to allow for more trains to run more frequently across the city.