28 Jun 2021
Vicinity Reveals $685m Major Expansion of Australia's Biggest Shopping Centre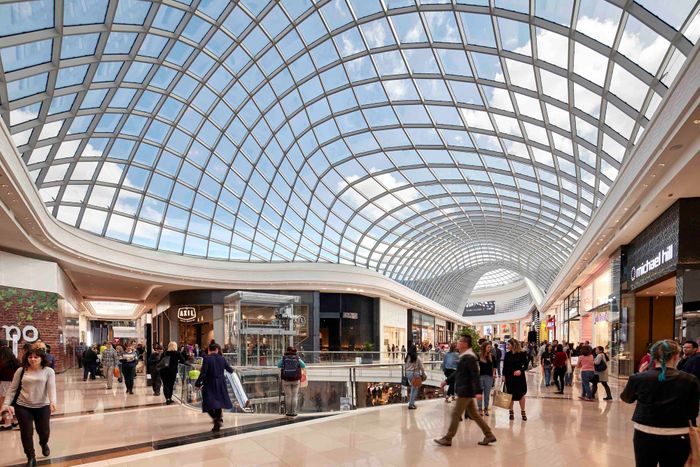 Vicinity Centres intends to expand the area of its Chadstone shopping centre in Melbourne's south-east, with expansion proposals totaling $685 million.
Vicinity will commence ground on a new entrance topped by a nine-story commercial building as part of its next set of enhancements, which will feature more than 1400 additional car places in two car parks and expansions to its eating and recreation district.

The new $130 million office tower, known as One Middle Road, will include 20,000 square meters of space, 2250 square meters of campus-style floor plates, 560 parking spaces, a sky garden, and childcare facilities.
Carolyn Viney, Chief Development Officer of Vicinity, said the hub will meet the increased demand from business tenants looking to locate in Chadstone.
Major merchants Supre and Boost Juice are among the tenants in its existing 33,000sq m of office space.
"In 2020, we learned that for employers and employees alike, there are a range of benefits associated with working and playing closer to home, and One Middle Road reflects this trend," Dare said.
"[The project will be an] energy efficient, state-of-the-art, campus-style office space and incorporates an outdoor sky garden—a first of its kind for office workers at Chadstone."
In addition to encouraging sustainable commuting with "first-class" end-of-trip facilities, Vicinity is aiming for a benchmark 5-star Green Energy rating and International Living Future Institute zero energy accreditation.
The latest investment in the shopping center comes as the mall celebrates its 60th anniversary, which already includes three office towers and a five-star hotel.
"If approved, it's anticipated work could begin in 2021, with completion within four years," Vicinity said.
With almost 550 retailers, the 240,000-square-meter shopping center is currently the country's largest.
Prior to the epidemic, the mall averaged 24 million visits per year, with a daily full-time equivalent workforce of around 6000 workers.
Vicinity's half-stake in Chadstone, which it holds with billionaire John Gandel, has been reduced by $64.3 million, or 2.1%, to $3.02 billion.
Due to several lockdowns and higher property taxes, its Victorian malls have been under increasing strain.
Earlier this week, the business announced a preliminary net valuation reduction of 1.2%, or $164 million, for the six months ended June 30 for its 60 directly owned retail locations.
Following a $242.8-million profit in the first half of 2020, the pandemic impacted the company's bottom line, resulting in a $394.1-million net loss after tax in the first half of 2021.
Only the neighbourhood and outlets segments of its portfolio saw valuation rises of 2.2% and 1.6%, respectively.
Vicinity also saw rating action from Moody's which had its A2 issuer rating affirmed and its outlook changed from "negative" to "stable".
The valuations are subject to a final audit and the board's review of its fiscal year annual results, which are scheduled to be announced on August 18.