19 Jan 2022
Vicinity to Transformation of Buranada Village Into Future Mixed-use Precinct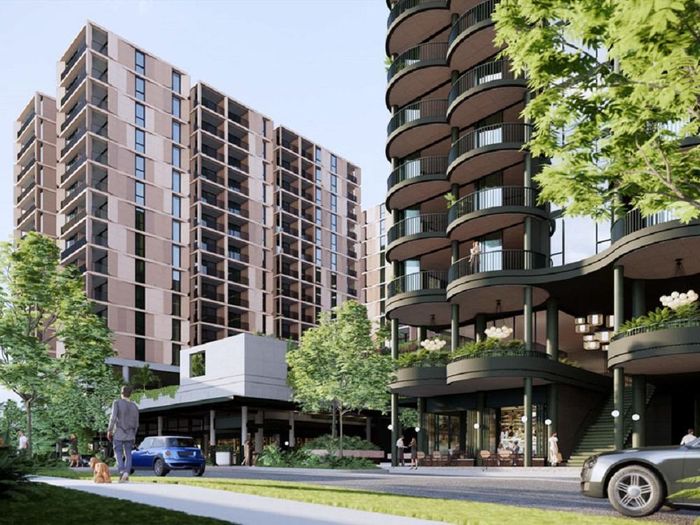 Vicinity Centres, a leading Australian retail property business, has disclosed plans to fully revamp its Buranda Village shopping complex into a future mixed-use hub with seven buildings combining residential, retail, and commercial office space.

Buranda Village retail complex, which opened in 1978 and is located in one of Brisbane's most attractive districts but has seen little growth in recent years, will be replaced by a mixed-use area that will include housing, working, shopping, and communal facilities.
The three-stage masterplan will include an 8,200-square-meter open-air retail and dining village, 50,000 square meters of commercial space spread across three buildings, 627 build-to-rent apartments spread across four residential buildings, and community spaces with a subtropical landscaped public realm.
Vicinity's chief development officer Carolyn Viney said, "Our proposal to redevelop Buranda Village into a future mixed-use precinct will deliver a refreshed retail offer introducing a new dining experience, complemented by landscaped community spaces, residential apartments, and workplace solutions, all in one location."
"Buranda Village's new lifestyle precinct is framed by its new 8,200-square-metre laneway-based open-air retail and dining precinct, inspired by Brisbane's suburban village centres and architecture that is best suited to the Southeast Queensland climate, designed in consultation with leading local architects Rothelowman, Hassell, and Lat 27."
"Buranda Village's new Workplace Precinct will provide contemporary, flexible commercial office options to meet the rising demand for 'work near home' opportunities. The project is aiming for a 5-star Green Star certification with up to 50,000 square meters of A-Grade commercial space spread over three buildings.
"The residential spaces will feature around 600 apartments spread across four buildings, catering to a wide cohort of future inhabitants and, when paired with new employees, will give a considerably larger consumer base for merchants to engage with," Viney explained.
The reconstruction of Buranda Village is planned to generate around 580 employment during the construction phase and more than 3,200 jobs in the long run.
"This is a real mixed-use conclusion in every respect," Viney said, "where our offers complement one another to create a contemporary and energized community while also taking use of the strong rail, bus, and vehicle transit linkages and the projected Brisbane Metro Cross and River Rail services."
Parking for cars and bicycles will be available at the development. Solar energy systems, sustainable travel efforts, and passive design tactics are all part of the project.