20 Dec 2021
Villawood Properties Lodges 66-Lot Burleigh Townhouse Plans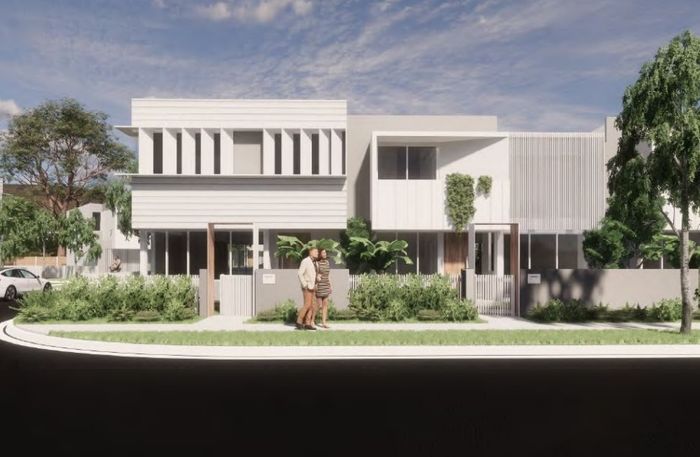 Villawood Properties has submitted plans for a 66-lot townhouse-style development in Burleigh Heads, hoping to cash in on the area's growing popularity.
Since the outbreak of the pandemic, development in the coastal suburb has accelerated, with many high-rise proposals; however, house and land bundles have been less popular.
Cowell Drive and the end of Sullivan Road at Lot 117 Pacific Highway are the final stages of a 20-hectare development near Tallebudgera.
Villawood purchased the site earlier this year, with 61 lots ranging in size from 600 to 3000 square metres, as well as five master lots, including the most recent application.
Ellivo's Arbour Burleigh plans are based on a 59-lot development that was approved for the site in 2008.
The 9469-square-meter plot has already been cleared, and the project's designs indicate that it will be sold as house and land bundles.
According to the application before the Gold Coast City Council, the estate will provide a "highly sought-after residential product consisting of high-quality... houses."
"The built form will resemble that of a more traditional townhouse product, however, will establish each dwelling on a freehold lot with the creation of a public road and stormwater lots," the application said.
"The development provides for a far better utilisation of fully serviced unconstrained land that delivers a higher dwelling yield to align with council and state planning policies for infill housing to cater for the expanding population."
According to the Real Estate Institute of Queensland, the median home price on the Gold Coast is $810,500, up 3.9 percent, and units are $510,000, up 6.3 percent in the September quarter.
However, with a significant number of luxury apartment buildings along the shore, prices ranged greatly between suburbs.
Allure has submitted plans for a 17-story skyscraper on The Esplanade in Burleigh, while Norfolk and Forme have partnered up for a similar-sized project on the same street.
The latest light rail stage is still being built along the Gold Coast Highway, which has attracted additional developments such as a tower for the historic Burleigh theatre.