18 Aug 2021
Walk-up Workplace in Alexandria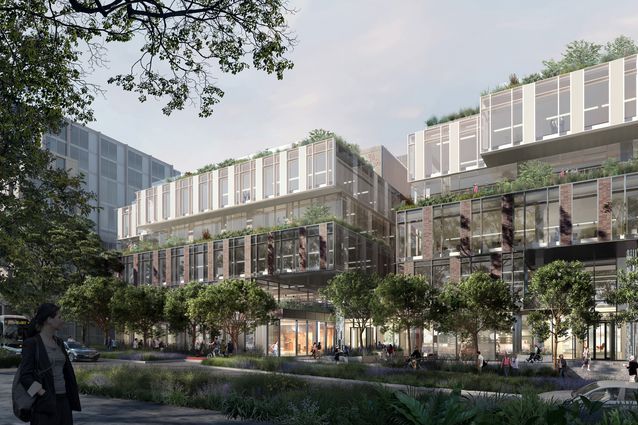 According to its design, a proposed commercial building in Alexandria, Sydney, will be an integrated "place of meeting."
The four-story building at 22 O'Riordan Street, designed by Hassell, is being marketed as a "walk up workplace," with tenants able to reach their offices without using a lift.
The building's form is strategically stepped to create a series of platforms and terraces that will become protected outdoor spaces at different levels, with a rooftop garden topping it off.
The building is bisected by a proposed laneway, which connects it to the existing urban fabric.
A sculptural pathway weaves its way through the structure, bringing natural light to every story and creating a journey through green spaces.
"This project continues the reinvention of Alexandria stimulated by recent developments like Green Square," said Hassell principal Tony Grist.
"22 O'Riordan provides a genuine alternate to city workplaces – a low rise, highly flexible 'walk-up' workplace, full of healthy and sustainable initiatives."
"It is an authentic offering that has been designed to meet future workplace needs; a place where people want to work in, rather than need to work in."
Developer Markham purchased the site in 2019. "When we secured this property, we knew we were onto something special. We look forward to working with Hassell to deliver this project that sits on the fringe of the wider 278-hectare Green Square development," said the company's chief executive James Markham.