30 Apr 2021
West Side Place Melbourne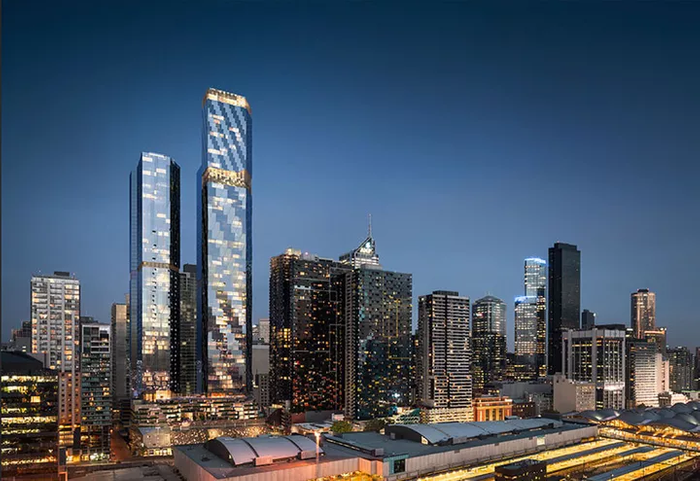 Hong Kong-listed developer Far East Consortium is pressing ahead with two towers in the developer's West Side Place project at 250 Spencer Street on the former site of The Age newspaper.
The 81-storey Tower 1, which will house the Ritz-Carlton, will be 281m tall and will be the tallest hotel in Australia, while the 64-storey Tower 2 will be 221m high.
Construction has begun on West Side Place, with apartment amenities installed up to level 24 at Tower 1 and level 23 at Tower 2.
Residential amenities are also beginning to take shape with fit-outs begun for the pool, gym, cinema, karaoke room and virtual golf rooms.
Once complete the project will comprise 1376 apartments and 257 luxury hotel suites, with Stage 1 anticipated for completion in 2021.